Ski schools
Numerous ski schools in Oberstdorf and Kleinwalsertal await big and small ski novices and can´t wait to help them master their first "steps" on snow. If you want to learn snowboarding, you will find your perfect partner as well: the Out of Bounds-Team at Nebelhorn will take care of you.
Ski rental
At the valley stations of Nebelhorn and Fellhorn the NTC rental shop will help you find the perfect gear for your trip into the snow.
In Kleinwalsertal, the "Snowcompany" - a union of Sport Kessler in Riezlern, Sport Pauli in Hirschegg and Sport Hilbrand in Mittelberg - will equip you with all you need to enjoy your day in our ski areas. You will find the Snowcompany shops at the valley stations of Kanzelwand, Walmendingerhorn, Heuberg and Ifen.
At the Söllereck valley station you will of course find all you need as well: three local ski schools will provide you with equipment for the day or your whole holidays here.
Package prices
As a special service, the rental shops of Snowcompany and NTC have special packages for you that include ski rental as well as the daypass for our ski areas at discounted prices. This offer is available at all rental stations and throughout the whole season.
Use the following filter to find your skischool or ski rental shop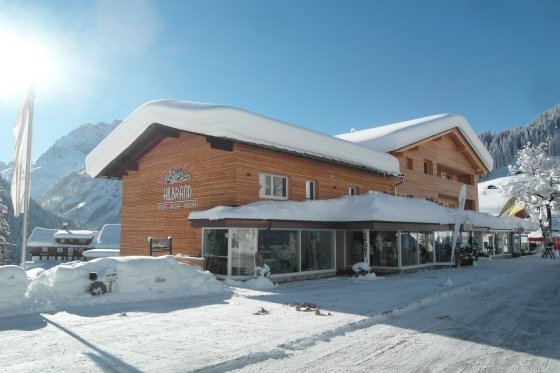 Sport Hilbrand
We are your competent partner for ski rental, winter sports & fashion in the Kleinwalsertal. You´ll find us directly next to the station of the Walmendingerhornbahn in Mittelberg.
With our well-assorted selection of the leading brand manufacturers, we offer you service and advice at the highest level.
Large selection of Ski rental & service. Daily Ski & Boardservice.
Rental & sale of alpine skis & boots, touring gear, cross country skis and much more.
Customized ski boots from STROLZ & FISCHER VACUUM Fit.
ABS Avalanche Airbag & PIEPS Service Center.
In summer rental of E-Mountainbikes, via ferrata equipment, childrens backpacks, mountainbuggys for childs & trekkingpoles by LEKI. Large selection of Hiking- & Mountainsports equipment!
Adresse
Sport Hilbrand
Tel. +43 5517 5590
Fax: +43 5517 3579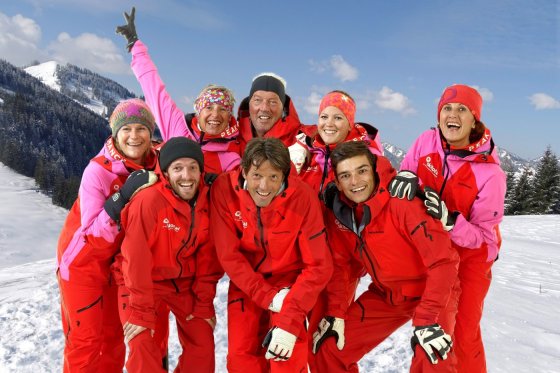 Skitotal
It doesn't matter if you're a technical freak, an ambitious skier or simply an "enjoyer" – we will design your perfect day for every age and motivation.
*Private Course: Alpine skiing. Cross-Country (classic and skate). Snowboard.
Company-Events. Snow Shoe Tours.*
For over 10 years we have been the No. 1 for private ski courses. Benefit from our experience, our unbeatable service and enjoy your holiday:
- highly trained, local snow sport instructors
- course language possible in German, English, French, Italian, Spanish, and even Japanese
- complimentary transfer to different ski resorts
- absolutely flexible course times
- free choice of ski resort
- we bring rental equipment to you.
You will definitely enjoy our "carefree package". We are looking forward to hearing from you. Reserve your very own personal ski-coach now!
Feel free to read our customer references on our homepage and find out what we offer….
Adresse
Skitotal
Tel. +49 151 27144107